Any second thoughts Stacy may have had about her decision were shoved aside this past spring, when Stacy's agent received a call from the Academy Award-winning producer of the movie The Devil Wears Prada (based on the novel of the same title). Hollywood is interested in a screen adaptation of The Devil's Closet, which is first in the series of CeeCee Gallagher thrillers. The protagonist was patterned after Stacy, who was a detective specializing in sex crimes.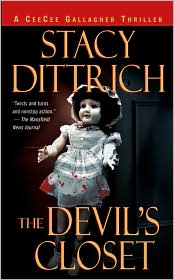 What this means for readers is that Stacy's novel smacks of the kind of authenticity that comes from pages written by someone who's actually carried a badge and gun and fought crime on the streets—a good gal who understands duty and knows how to take down the bad guys without having to unholster her duty weapon. Like Stacy, I come from a family of law enforcement, so I can vouch for Friday's review from our Sex-crimes Prosecutor that Stacy "captured the essence of what someone on the front lines of crime is really like."
You don't want to miss this book, the first in a series. Stacy's next CeeCee novel, Mary Jane's Grave, is scheduled for publication in 2009. Her first hardcover true-crime book will hit shelves following Murder Behind the Badge, another true-crime title expected within a year.
Stacy's next sign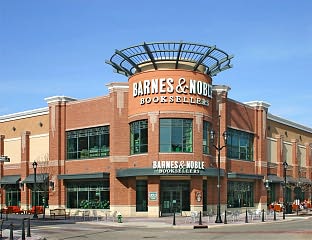 ing for The Devil's Closet will be on Saturday, October the 11th, at the Barnes & Noble in Westlake, Ohio. If you're in the area, stop by from 2:00 to 4:00 that afternoon for an autographed copy. But get there early. According to one of the fans who attended yesterday's signing in Mansfield, "lines were out the door." The 200 copies the store had in stock sold out very quickly.
"For a debut novel," B&N store manager Rich Krizan said, "it was a great success—one of our best."
Krizan was quick to add that a new shipment is expected this week and that the author will be stopping by the store to sign copies for those who didn't get one yesterday.
If you make it to the Westlake signing on the 11th, send your photo with Stacy to womenincrimeink@yahoo.com and we'll post it, like this pic from yesterday's signing, with fan Jo Ann Krausman. Thanks to Jo Ann for sending this in, and congrats, Stacy!
Tweet