Tonight at 9:00 EST, don't miss two WCI contributors on
E! THS
Investigates. Our Prosecutor-for-Hire Kelly Siegler and our Violence Expert Susan Murphy-Milano were both interviewed for the show. "
Husbands Who Kill
" explores cases of seemingly loving husbands driven to murder their wives. One was in fact a loving husband. Problem was, his wife loved another man. That case ended in murder-suicide.
As most of our readers know, Susan's father (the decorated Chicago Violent Crimes Detective who caught the "Chicago Rippers") shot her mother to death before turning his gun on himself. Susan, then 29, found her parents' bodies. Ever since that day, she has dedicated herself to saving the lives of endangered women in domestic violence situations. She is also an author.
Susan will be providing commentary throughout the hour on tonight's program, which focuses on four women slain by their husbands. The three men who only appeared to be loving husbands had been living lies. Two had misled family and friends into believing they were pursuing advanced degrees, one in medicine, the other an MBA from Harvard. The truth was that neither had graduated from college and both were running out of money and lies. One of the wives discovered the truth, but did not live to tell. The other man gave his "ailing" wife Gatorade spiked with antifreeze and went on to become a popular radio host. (WCI's Broadcaster Michele McPhee wrote about that case and others in "Why Are Smart Women Carried Away by Fakes?")
The third husband living a lie was David Temple, a Texas football star turned hi
gh-school coach. Temple ended up being prosecuted by Kelly Siegler for firing a shotgun into the back of his wife's head. Belinda Temple was eight months pregnant with their second child. (Siegler, right, grills Temple during the trial)
Two of tonight's cases involve husbands convicted of taking the lives of their wives and unborn children. Lately, any story about a pregnant wife murdered by her husband immediately draws a Laci Peterson comparison. The Temple
case predated Laci's by a few years, but there are notable similarities. The tale is complete with an Amber Frey look-alike—a mistress with one key character difference: Scott Peterson's lover did not know she was dating a married man until he became a suspect in his wife's disappearance. When Frey realized that Peterson had been motivated to do away with his wife so he could be with Amber, she helped authorities bring him to justice. David Temple's love interest, Heather Scott, a teacher at the school where David coached, knew her lover was someone's husband and father. After David murdered his wife, Heather (above) married him and testified on his behalf.
Once the cold-case made it to trial, the courtroom heated up as Kelly Siegler clashed with renowned criminal defense attorney Dick DeGuerin, making the media's prediction of "fireworks" between the legal giants the only easily predictable aspect of the explosive trial.
DeGuerin maintains his client's innocence, pointing out that Temple was filmed by Home Depot surveillance cameras around the time of the murder. DeGuerin (pictured right of Temple upon conviction) accused Siegler of being so effective at her job that she'd done what defense attorney Richard "Racehorse" Haynes once said was inevitable: "She's convicted an innocent man."
The victim's family saw things differently. When Temple was finally convicted nearly nine years after the murder, Belinda's brother said he'd suspected David's involvement within ten minutes of learning of her death. Following sentencing, her father said, "People have told us, 'Get over it.' You can't get over your baby—especially in these types of circumstances. . . . Put a shotgun to my baby's head and blow her brains out. It just wasn't right. And I'm so glad justice has prevailed."
For tonight, watch Susan and Kelly for what the producer of "Husbands Who Kill" promises to be a provocative hour of television. Click here to watch the trailer for this special THS Investigates: An in-depth examination of criminal behavior.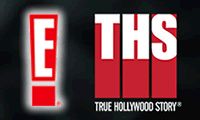 Friday, November 14
9:00 p.m. EST
E! Entertainment Television Network
THS Investigates
"Husbands Who Kill"
Tweet